On Wednesday, May 25th, I had an awesome teleconference about investing with Bahiyah Shabazz from Brown Girls Do Inve$t. If you missed it, here are the highlights from the call.
"We don't buy toys; we buy stock."
The road to investing with your children starts with saving. Whenever you give your child money, encourage them to put 10% away. Also, encourage a desire to own companies and not just things. When they say, "Mommy/Daddy, can I have…?" Respond with, "If you like it, let's see if we can own it." Can we buy into Disney? Can we buy into Apple? And how much will that cost?
401(k) and 403(b) v. Roth IRA: You don't have to pick just one.
A Roth IRA and an employer-sponsored account are two components of a balanced retirement plan. Employer-sponsored accounts- 401(k), 403(b), 457- traditionally allow contributions before taxes. Pre-tax contributions lower your current taxable income while saving for retirement. When you withdraw the money from this account, the money is taxed at your ordinary income rate. Conversely, a Roth IRA allows after-tax contributions. The bonus is that the money comes out in tax-free.
Employer-sponsored accounts have higher contribution limits. For 2016, the maximum contribution for employees under 50 years old, is $18,000. The contribution limit for IRAs for individuals under 50 years old is $5,500.
Utilizing both types of accounts provides the opportunity to "mix" up your tax liability in retirement. If you don't have $5,500 to contribute after taxes during the year, use your tax refund. Bahiyah said it best, "I know our economy needs to thrive but at the same time we need to make sure that we have a secure financial future."
Picking your first stock is as easy as 1,2,3…
I love this quote from Bahiyah, "Stocks are not a one size fits all." Finding the "right" stock starts with researching brands you frequently use. As an investor, it's imperative that you have a basic understanding of the company you wish to purchase. Understanding the company enables you to decide if it is either on "on sale" or if the low price is an accurate reflection of company's value.
For a step by step process, "Picking your first stock in three steps."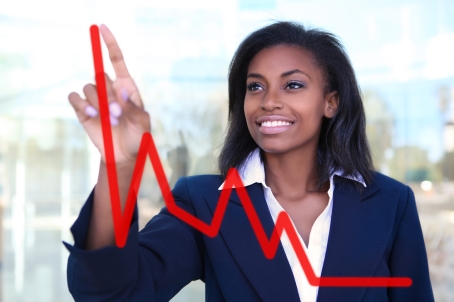 If you find good companies, dividends will come.
When a company pays dividends, it is sharing its profits with shareholders. Companies that do not offer dividends aren't necessarily bad companies. However, Bahiyah shared that she seeks out companies because "it's like they are paying [her] to invest." Great point. Additionally, regular dividend payments are an indication of a company's good financial health.
Savings: There are levels to this.
When you are saving, it's important to make sure you are earning interest on your money. If not, inflation will certainly eat away at your buying potential. Paying down debt is important but don't forget to take the first 10% for yourself. Consider contributing 5% to retirement and 5% to general use savings. Regarding where to save, for time periods shorter than a year, a regular savings account is fine. For periods greater than a year where you might consider a CD (Certificate of Deposit), consider purchasing a high-quality corporate bond. CDs tend to be illiquid and provide a low rate of return.
For the playback of the call, dial (515) 604-9009, Code: 362566#.
For more great information, please like The Ivy Investor and Brown Girls Do Inve$t on Facebook.