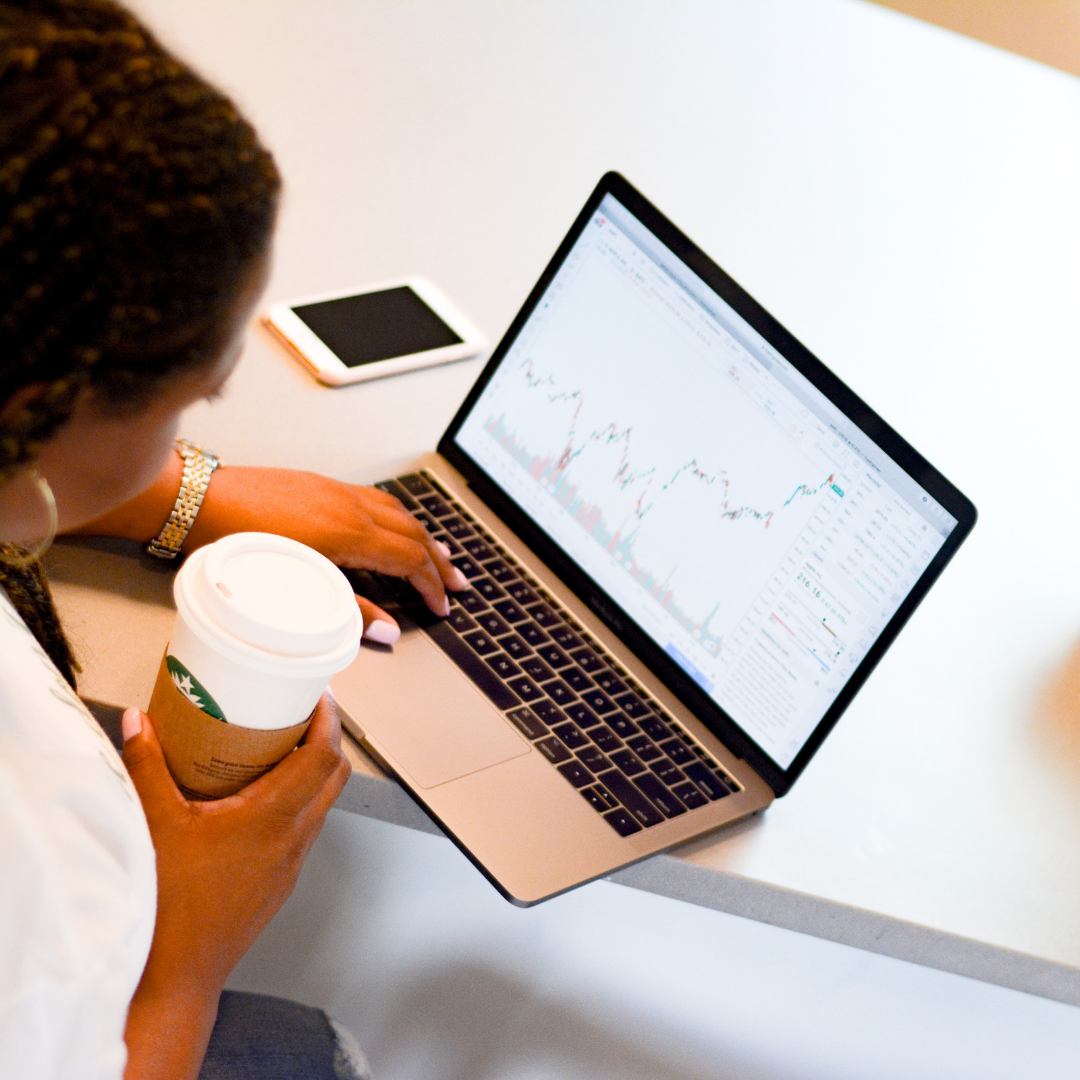 Note: On August 22, 2020, this post corrected incorrect information provided in Section 2
On Thursday, July 30, 2020, Apple announced a four-for-one (4:1) stock split. On August 24, 2020, each Apple shareholder of record will receive three additional shares for every share they own. Investors should notice the change in their number of shares on August 31, 2020. If you are currently an Apple shareholder or are interested in buying in anticipation of the split, get excited but get educated! Here are three things you should know:
One: A stock split only decreases the price per share; not the value of your investment
The Securities and Exchange Commission explains that a stock split increases the number of shares of a corporation's stock but does not change the shareholders' investment value.
Apple's (NASDAQ: AAPL) share price stock was $384.76 at the end of the trading day on July 30, 2020. Because share prices fluctuate minute to minute, I will use $384.76 as the price for this example. Although I can't predict what the price will be on August 24, 2020, if I had to guess, it could be slightly higher than July 30th's price since investors tend to get excited about these types of corporate actions.
The approved stock split is 4 for 1, written as 4:1. In plain terms, Apple decided to split its shares into quarters, which also divides the current price by 4. For every one (1) share of Apple stock a shareholder has on the record date (I will discuss below why this fact is so important), they will receive three (3) additional shares on August 31, 2020. If you own one share of APPL on August 24, 2020, at $384.76, you will own four (4) shares of APPL worth $384.76 in total, but with each share worth approximately $96.19.
As you can see, the stock split does not change the investment value but the number of shares. Apple's Board of Directors explained that the share split makes the stock "more accessible to a broader base of investors." Stock splits make shares less expensive, making them more liquid because it is easier for people to buy and sell shares.
Two: Apple is not Nike- the corporate action twilight zone does not exist
Correction: The Corporate Action twilight zone only applies to stock dividends.
Apple is not Nike. Duh! On November 19, 2015, NIKE, Inc.'s (NYSE: NKE) Board of Directors declared a two-for-one (2:1) stock split form of a 100% stock dividend payable on December 23, 2015 to shareholders of record at the close of business December 9, 2015.
Because the split was in the form of a dividend, to receive the additional share of Nike, a shareholder must have been an "owner of record" on December 9, 2015. An investor is only an owner of record after the trade "settles." In 2015, settlement occurred three business days after the order executes, known as T+3 or trade date plus three [trading days].
To be an "owner of record" on Wednesday, December 9, 2015, an investor would have to purchase Nike stock no later than Friday, December 4, 2020. If investors jumped in after December 4th, but before December 23rd, they will entered what I call the "corporate action twilight zone."
This new Nike investor did not receive the additional share they believed they were entitled to and their investment was reduced by 50% overnight. Ouch. On the other hand, the person who sold their Nike shares on Monday, December 7, 2020, or after was pleasantly surprised to see additional shares in their account Wednesday, December 23rd.
But, my mistake in the initial post was that Apple did not do a "Nike" meaning its stock split was not in the form of a dividend.
As a result, if an investor sells their Apple shares on or after August 24, 2020, the record date, and before August 31, 2020, the ex- date, the investor will give up their right to the split shares. On August 31, 2020, the new owner of Apple stock will receive the shares as a result of the split. In other words, if investors buy shares on or after August 24, 2020 but before August 31, 2020, the new investor will be entitled to the additional shares resulting from the stock split.
My apologizes for the confusion!
Three: This is Apple's 5th stock split
The August 31, 2020 stock split will be Apple's fifth split since its December 12, 1980, Initial Public Offering (IPO). Its most recent split was a 7-for-1 split in June of 2014 after it hit over $700 per share, to better position itself to be considered for inclusion in Dow Jones Industrial Average. Nine months later, Apple joined the Dow as a replacement for AT&T. Apple had three 2-for-1 splits: February 28, 2005, June 21, 2000, and June 16, 1987.
Investors should be aware that the dividend will also be reduced because the profits and earnings are spread over more shares. The last dividend paid before Apple's 7- for- 1 split was $3.29 on May 15, 2014. The first dividend paid after the 7- for- 1 split was $0.47 ($3.29/7) on August 14, 2014.
Fun fact, a split-adjusted basis, the IPO share price was $.39.

Apple- Dividend History
Final Thoughts
If you want to purchase Apple, figure out what you are willing to pay per share of almost $400 per share or approximately $100 and go from there. Avoid the "corporate action twilight zone," so consider buying before Thursday, August 20, 2020, or after Monday, August 31, 2020.
If you are interested in learning more about the stock market, check out my classes on Teachable.
Related
Related Posts