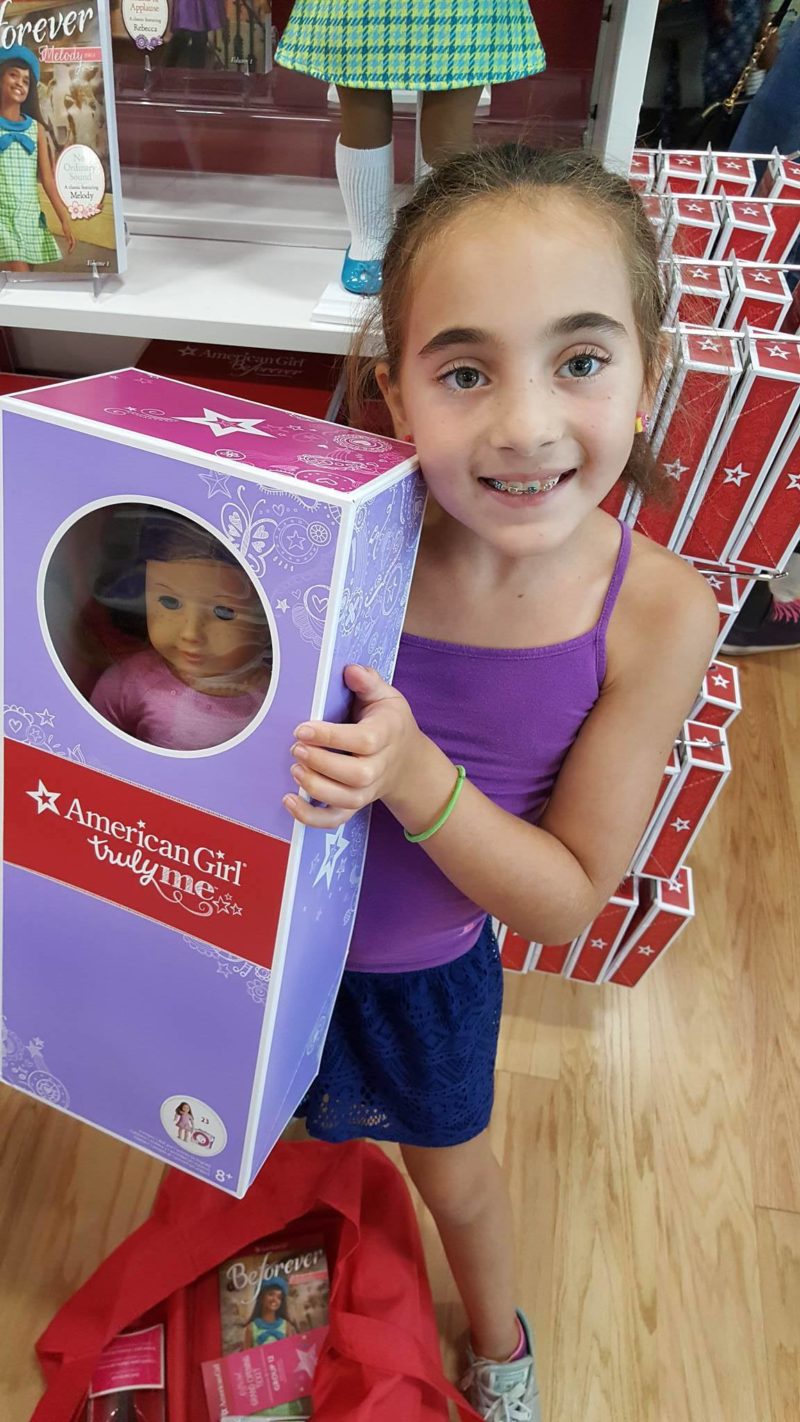 This post contains affiliate links. Although this post contains affiliate links, all opinions are my own.
Each Christmas, I try to balance fiscal responsibility and good gifts. This year I adopted the mantra, "We don't buy toys; we buy stock." Because my niece LOVES American Girl Dolls, I wanted to give her the gift of ownership.
Can I buy stock in American Girl?
Before I could get excited about my idea, I had to see if public ownership in American Girl Dolls was available. Luckily, American Girl has been a wholly owned subsidiary of Mattel (NASDAQ: MAT) since 1998.
The frustration of buying stock for a child
Buying stock for a child can be difficult. Because a child cannot hold assets directly, an adult must set up a custodial account for the child's benefit. To open the account, you need the child's social security number, which most parents are reluctant to provide. The adult (or the adult you designate) has to manage the assets for the child until she reaches the age of majority, either 18 or 21, depending on the state.
Stockpile makes gifting stock easy. So easy that, even if I didn't do my research on American Girl, I could have typed it into the search bar on Stockpile's website and Mattel would have shown up. After picking the stock, I had the option of buying a gift card for $25, $50, $100, up to $1000. The price of the gift included the cost of the trade (commission). Although Stockpile allows the purchase of fractional shares, I don't recommend anything less than purchasing at least one share. Stockpile provides the most recent cost per share, and you should consider adding 10% to help guard against price fluctuations. I understand that purchasing at least one share doesn't make a high priced stock like Google, which closed at $789.81 per share on Friday, December 23rd, an option for most. I can assure you there are a lot of low-priced options available.
Points to consider…
Immediately after my Christmas morning purchase (the epitome of last minute shopping), my Godsister received an email with instructions to set up an account and buy the stock. Although I loved the ease of Stockpile's process, I do have several concerns. First, my Godsister was not required to purchase Mattel stock. She could have purchased any stock Stockpile offered. Buying another stock could have defeated my intent of gifting at least one full share of stock. With the option of buying another stock, she could have purchased a fraction of a share of an expensive stock such as Google. Second, she could have completely undermined my intent of gifting wealth by buying a store gift card. The final option, the most bothersome, was the option to regift.
Thankfully, my Godsister and I have the same idea when it comes to wealth, and the Stockpile gift alternatives were never an option. But it's something to consider before using Stockpile. It was a great experience overall. I received an email from Stockpile the Wednesday after Christmas that the gift was redeemed. My Godsister confirmed that my niece is an owner of Mattel stock.
If you are interested, please check out my link to Stockpile for a gift card for five dollars worth of stock.
Related
Related Posts